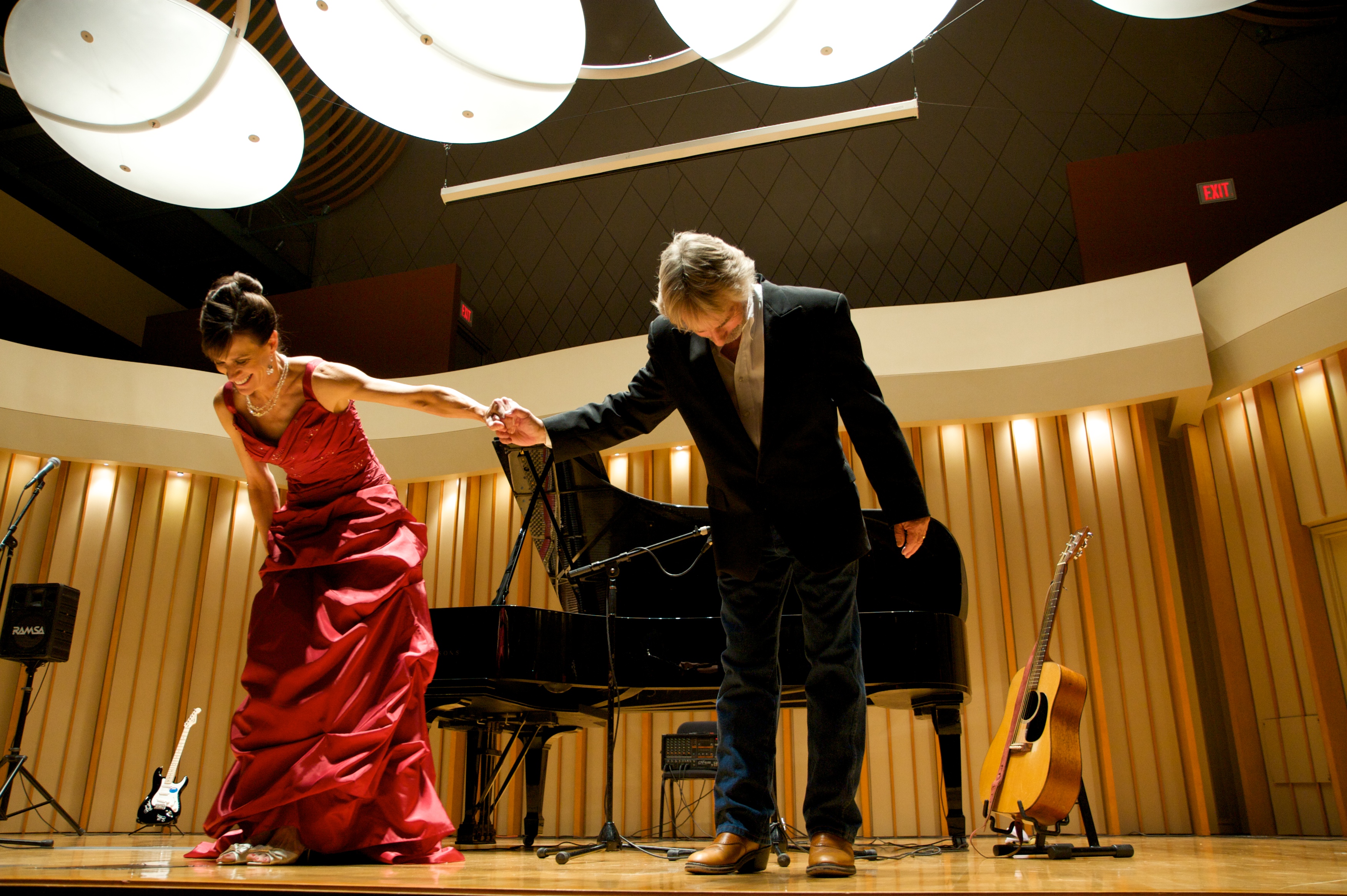 In Concert
Finally, my new website is live! After I catch my breath, I will be posting some awesome blogs and sharing new piano performance videos — recorded live in my home studio here in Sun Valley, Idaho.
By the way, the photo is from a performance in Zipper Hall in downtown Los Angeles. I was on tour with my favourite blues artist, Bruce Innes, performing a program called "Classical Meets the Blues." We rocked, and the audience loved it!
Check back soon for more classical piano passion!