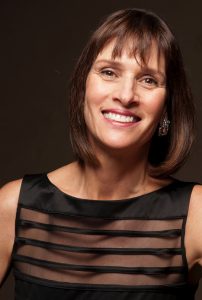 Susan Spelius Gannon was raised in Chicago, where she performed her solo piano recital debut at the age of 16. As a young artist she also performed on radio and live television broadcasts, and was the featured soloist for a critically acclaimed public broadcasting documentary. Her first orchestral appearance was at the Grant Park Pavilion in downtown Chicago. Her teachers in Chicago included John Suter and Dolores Fredrickson.
Spelius Gannon later studied in San Francisco with the renowned Hungarian concert pianist Sari Biro, who had a significant influence on her performance career. Spelius Gannon went on to receive critical praise for her solo piano and orchestral appearances.
Spelius Gannon received a Bachelor's degree from the American Conservatory of Music in Chicago and a Master's degree from Colorado State University, where she studied with Dr. Janet Landreth. Spelius Gannon continued her post-graduate studies at the University of Colorado, where she also served as adjunct faculty.
Spelius Gannon was on faculty at College of the Canyons in Southern California for nearly a decade and had a successful private piano studio in Los Angeles, where she taught and coached numerous award-winning students.
Her recent professional appearances have included solo recitals and chamber music concerts throughout the United States and Europe. During her most recent European tour she performed in Scotland at historic locations in Loch Lomond, Nairn, and Wick. Spelius Gannon has recorded a solo CD featuring works by Rachmaninoff, Khatchaturian, Schumann, and Chopin. Susan Spelius Gannon currently lives in Perugia, Italy and in Sun Valley, Idaho, where she is Artistic Director of Sun Valley Artist Series.
Spelius Gannon has two grown sons and is married to bestselling author Steve Gannon.